WHETHER YOU ARE AN ATHLETE, FINANCIAL ADVISOR, STUDENT, OR STAY-AT-HOME PARENT – THE TASER CIVILIAN PRODUCT LINE IS A LESS-LETHAL DEFENSE TOOL THAT FITS ANY LIFESTYLE. THESE CONDUCTED ELECTRONIC WEAPONS (CEWs) CARRY THE SAME ENGINEERING DESIGNS THAT ARE TRUSTED BY LAW ENFORCEMENT…BUT BUILT WITH CIVILIAN SELF-PROTECTION IN MIND.
CIVILIAN TASER TRAINING CLASS (CONDUCTED ELECTRONIC WEAPON OR CEW)
Total Class Time: 4 hours
Device(s): TASER Pulse, Strikelight 2, Bolt 2, and/or X1
*includes live-cartridge engagement
This Taser Class will cover everything you need to know for understanding and carrying the Taser Civilian Product line. Listed below are some key points that we will go over during the class: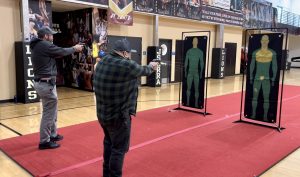 Stun gun vs. TASER

Firearm vs. TASER

TASER Pulse features and functionality

TASER Pulse maintenance

Operation & Handling

Grip & Stance

Drawing & Firing

Sight Picture & Sight alignment

Maintenance

Self-defense using a TASER

Tactical Considerations when using a CEW

Legal considerations when using a CEW

Hands on training

Live fire

Includes firing off 1 live Taser Pulse cartridge at a Taser Target
UPON COMPLETION OF THE CLASS YOU WILL RECEIVE A CLASS CERTIFICATE!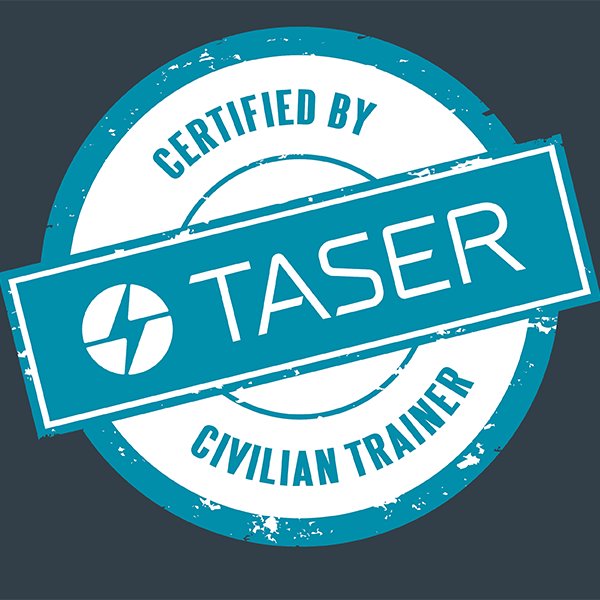 LESS-LETHAL STOPPING POWER